Welcome to the Flexible Counseling Secure Client Area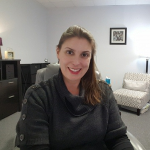 We are a therapy practice that caters to non-traditional therapy hours. We work with children, couples, families, and individuals. We have a trauma-focused practice and framework in working with our clients, recognizing that even when events feel minor, they may have had a large impact on the client's level of functioning or happiness.
Log in to the secure portal. If you have not received an email with a username, please Register.